Even though it is the start of a new month of challenges over at Scrapbooking From Scratch, I thought I would share the final layout I created for Charm's Sketch Challenge for August. Here is Charm's sketch: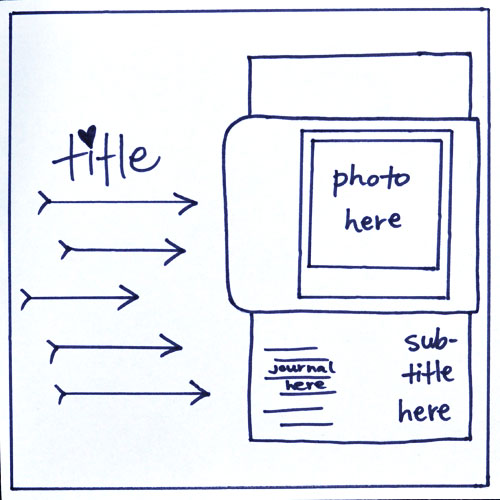 I mixed things up a little bit with this layout and dusted off the jars of impasto medium, gesso and paint that are tucked away into the deep, dark corners of my scrap space. I mixed up a wild concoction medium and paint only to find that the colour was completely 'off'. Luckily for me, the gesso worked a treat so, armed with the Crafter's Template Confetti mask that the lovely Donna gave me I set about creating this:
Lots of fiddling and fidgeting with the mask because there were lots of elements on it that I did not want to include on the background.
And a close-up of the photo and journalling.
So as you can see, the basic elements of Charm's sketch are there, albeit tweaked just a little ;)
S xoxo